Surgical Abortion (from 6 weeks to 14 weeks, 6 days)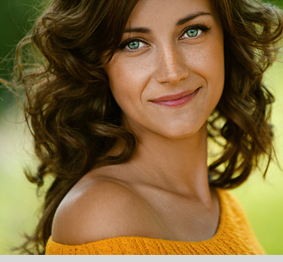 The state of Kentucky requires a face-to-face consent 24 hours before your procedure. This consent can take place in-person at EMW or by video consent via your computer or smartphone. Information can be found HERE.
At EMW Women's Surgical Center, we offer surgical abortion care from 6 weeks to 21 weeks, 6 days of pregnancy. We offer a range of pain management options and single-visit appointments.
Before your surgical abortion procedure
At your abortion care appointment a nurse will obtain your medical history. It would be very helpful if you would fill out the Medical History form [PDF] in advance and bring a copy to the clinic at the time of your visit.
A medical assistant will take your vital signs and complete your lab work. At your visit, our staff will perform a trans-vaginal ultrasound. You will discuss your decision and options with a counselor and talk more about the procedure, risks, side effects, medical informed consent, and contraception options. The appointment will also include ultrasound and lab work.
The Pregnancy Calculator below is an estimation of weeks from reported last normal menstrual period and does not constitute medical advice. A missed period does not necessarily mean that you are pregnant, and having a period does not mean you are not pregnant. Only an exam, pregnancy test, or ultrasound by a physician can confirm pregnancy and approximate length of pregnancy. The calculator should be used as a guide only and should not be relied upon for weeks of pregnancy, conception date, or due date.
Pain Management Options
Patients can choose from three different methods for pain management:
Local Anesthesia
You are awake during your procedure. At least 30 minutes before your procedure, you are given a medication by mouth to relieve anxiety. At the start of your procedure, an injection is administered into the cervix to help relieve pain.
Moderate Sedation
You are awake during your procedure. Before your procedure is started, intravenous (IV) medications are given to relieve anxiety and pain.
Deep Sedation
You are not awake during your procedure. Before your procedure is started, intravenous (IV) medications are given to induce a state of deep sedation.
If you choose to be asleep our Certified Registered Nurse Anesthetist (CRNA) [PDF] or Anesthesiologist will meet with you prior to the procedure. The anesthesia professionals will closely monitor you throughout the procedure.
Our staff is trained in the administration of the methods we offer. You will have qualified staff monitoring your vital signs and level of consciousness until it is safe to discharge you. If you will receive any level of sedation you must have a driver to escort you home from the clinic. Also, for the next 24 hours following your procedure, you must not drive, operate machinery or make important decisions.
6-12 weeks: Dilation and Curettage (D&C) One-Day Surgery
This is a surgical procedure that can safely be performed in one day as an outpatient. This procedure is typically done for pregnancies in the first trimester.
The cervix will be gently dilated. Once the cervix is dilated, a small sterile tube is inserted into the uterus and a light suction is used to remove the contents of the uterus.
Patients can expect to be at EMW Women's Surgical Center for approximately five to six hours.
13-14 Weeks, 6 Days: D&C One-Day Surgery
Some additional care is necessary for people who are over 12 weeks into their pregnancy. Because the woman is further along in her pregnancy, the cervix must be dilated gradually before surgery.
This dilation process is accomplished by inserting laminaria, thin pieces of sterile material, into the cervical opening. The procedure can safely be performed in one day as an outpatient. Laminaria are placed in the morning and surgery is performed later in the afternoon to reach maximum dilation. This will make the surgical procedure as safe as possible.
Patients can expect to be a t EMW Women's Surgical Center for approximately six to seven hours.
AFTERCARE
After your surgical abortion procedure, you will rest in recovery for 20-45 minutes. During that time we will monitor your vital signs (blood pressure and pulse), and review your Aftercare Abortion Instructions [PDF].
If your blood type is Rh negative, a nurse will administer an injection of Rhogam [PDF].
We encourage and will assist you in exploring various family planning/birth control options.
EMW Women's Surgical Center provides a FREE, one month supply of contraceptives for all medically eligible, post-abortion patients — IN HAND—prior to leaving the facility.
The free one-month supply is in addition to the 12-month prescription that all medically eligible patients receive during their family planning consultation at EMW.
Call us first if you have a problem: 502-589-2124
National Abortion Federation (NAF) for additional information about surgical abortion.