Do you need financial assistance to cover the cost of an abortion?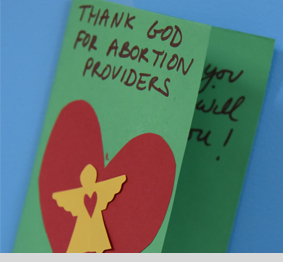 At EMW Women's Surgical Center women can count on us for abortion financial assistance.
We have the privilege of working with generous LOCAL and NATIONAL FUNDING sources that are able to offer financial help.
For those seeking abortion care, EMW is dedicated to providing SAFE and LEGAL care regardless of a woman's financial position. Ask how we can help. Call our Center 502-589-2124 to request assistance.
As a National Abortion Federation (NAF) provider clinic, some funding is available to us. The funding is based on income and family size. Please contact the hotline PRIOR to your visit at the clinic for more information.
NOTE: It may take time and several attempts. Please be patient and keep trying.
Visit NAF Hotline Fund or call 800-772-9100 for unbiased information about abortion and other resources, including financial assistance.
Weekdays: 7:00 AM to 11:00 PM EST
Saturdays & Sundays: 9:00 AM to 5:00 PM EST
Other Financial Assistance
EMW has sources of funding available to women from other organizations that support women's reproductive rights. If you have concerns about your ability to pay the full fee, please know that the sooner you can come for care, the smaller the fee will be. Please contact the clinic for information relevant to you.
The National Network of Abortion Funds (Fund Abortion NOW) is an association of over 100 grassroots abortion funds across the U.S. helping women with limited financial resources get assistance.
Payment Options
Payment in full is expected at the time of service, but financial assistance is available for those who qualify.
EMW accepts Visa, MasterCard, Discover, American Express, debit cards, money orders, and cash. Cardholder must present a photo ID.
EMW does not accept checks.