Donate – Kentucky Reproductive Freedom Fund
Stand With Us To Protect Women's Reproductive Rights
It has never been more important to get involved and take action to make sure that abortion services remain legal and accessible for all. We invite you to become engaged in this important movement for equality and justice.
Outside Support is essential to the clinic, our patients, and protecting woman's reproductive rights in the state of Kentucky.
A decision about having a baby or having an abortion is a deeply personal, private decision best left to a woman, her family, and her doctor. Yet some politicians remain obsessed with interfering.
Abortion is one of the most common medical procedures performed today, and it's incredibly safe. But laws that make it difficult if not impossible for a woman to get an abortion if she needs one, particularly if she is poor, are increasing at an alarming pace. Since 2011, states have enacted more restrictions to abortion than they did in the previous 10 years combined. Extremist politicians continue to work to shut down women's health centers, cut off access to affordable birth control, and shame women who have abortions.
---
Financial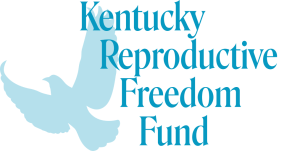 Donate to Kentucky Reproductive Freedom Fund 

A gift of any amount helps us assist patients, litigation to protect women's rights against legislative restrictions in Kentucky, policy reform, and the expansion of women's access to care in the state and nationally.
Join us to ensure protection and expansion of women's reproductive rights at every level.
Your contribution is tax deductible, private and secure.
Increasing Awareness
Help learn about and raise awareness of the need for safe/legal abortion care and the many challenges women face accessing this care.  Follow us on Facebook and Twitter. Learn more on our website here.