EMW Women's Surgical Center in the Media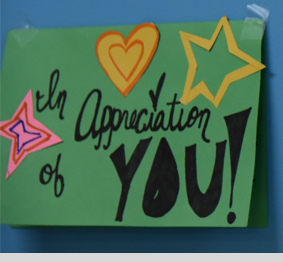 EMW has refused to back down in fighting for women's access to constitutionally PROTECTED, SAFE and DIGNIFIED reproductive health care.
There continues to be tremendous challenges across the country — here in Kentucky, anti-abortion politicians continue to pass unconscionable laws.
EMW Women's Surgical Center has legally challenged the state of Kentucky on many pieces of legislation that proposed dangerous and restrictive laws trying to limit a woman's choice to have an abortion.
Kentucky patients do not need to face more restrictions and obstacles when making their own personal and private decisions related to family planning.
Help assist patients with paying for abortion care, or help ensure that abortion services remain legal and accessible for all in the state of Kentucky. Donate to the Kentucky Reproductive Freedom Fund
Publications / Video
Kentucky Just Banned Abortion/ By Brigitte Amiri, Deputy Director, ACLU Reproductive Freedom Project
MARCH 14, 2019 | 10:30
https://www.aclu.org/blog/reproductive-freedom/abortion/kentucky-just-banned-abortion
2018 EMW Women's Surgical Center is featured in the documentary "Reversing Roe"
Available on Netflix
https://www.netflix.com/title/80192834
2018 A patient posted a story detailing her experience in Kentucky's political climate and experience at EMW Woman's Surgical Center.
https://thenib.com/i-went-to-kentucky-s-last-abortion-clinic
2017 Our Last Abortion Clinic
https://www.leoweekly.com/2017/07/last-abortion-clinic/
2017 Inside the Center of the Abortion Storm
https://www.leoweekly.com/2017/08/exclusive-inside-center/
New York Times Articles
Cases
EMW Women's Surgical Center V. Meier: Six-Week Ban and Reason Ban
https://www.aclu.org/cases/emw-womens-surgical-center-v-meier-six-week-ban-and-reason-ban
EMW Women's Surgical Center V. Beshear: Mandatory Ultrasound
https://www.aclu.org/cases/emw-womens-surgical-center-v-beshear-mandatory-ultrasound
Amicus Brief of ACOG & American Medical Association
https://www.aclu.org/legal-document/032918-doc-54-amicus-brief-acog-american-medical-association
Transfer/Transport
https://www.aclu-ky.org/en/news/victory-transfertransport-agreements-abortion-clinics-unconstitutional
EMW Women's Surgical Center V. Glisson
https://www.aclu.org/cases/emw-v-glisson
Federal Court Allows Kentucky Forced Narrated Ultrasound Law to Stand
https://www.aclu.org/news/federal-court-allows-kentucky-forced-narrated-ultrasound-law-stand
EMW Women's Surgical Center, P.S.C. V Meier: Ban of Safe Abortion Procedure
https://www.aclu.org/cases/emw-womens-surgical-center-psc-v-meier-ban-safe-abortion-procedure
Eubanks V. Collins (1986)
https://www.aclu-ky.org/en/cases/eubanks-v-collins-1986
Eubanks V. Brown (1982)
https://www.aclu-ky.org/en/cases/eubanks-v-brown-1982