Kentucky Abortion Law Requirement
24-Hour Consent Requirement
The State of Kentucky requires a face-to-face consent 24 hours before your procedure. This consent can take place in-person at EMW or by video consent via your computer or smartphone.
How to Complete the 24-hour Consent
As of July 15, 2016, a woman seeking to obtain an abortion is required to have a face-to-face consent at least 24 hours before her procedure. This can be done in-person by scheduling a visit at EMW for a face-to-face visit. The other option is to schedule a video conference on your own computer, tablet, or smartphone.
If you wish to do a video conference, we can schedule a date and time at least 24 hours before your procedure. You will need to provide either your email address or cellphone number to begin this process.
You will receive a meeting notification by email or by text message. As soon as you receive it,
1) Open the link for further instructions
2) Please RSVP Now for the video

3) Install ZOOM – app is the bottom of the page. Install now to prepare for your meeting later.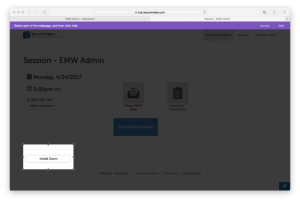 At the time of your video session
1) Open the link again
2) ENTER WAITING ROOM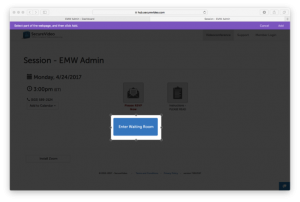 3) Wait for the counselor to connect and start your session. Do not log out or leave this screen even though it appears to be processing. Since other patients may be completing their video consent session, it may take a few minutes for you to connect. Please be patient.